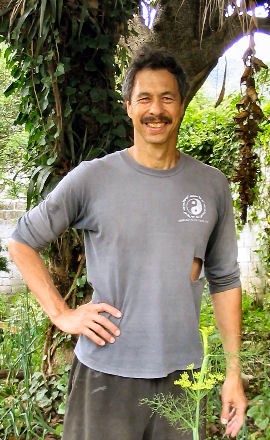 Office: SSB 289
Lab: SSRB 340
Mail Code: 0532

Profile

Prof. Haviland is an anthropological linguist, with interests in the social life of language, including gesture, emerging sign languages, and interaction.  He is also an official Tzotzil interpreter for legal and health matters and accordingly a student of language, bureaucracies, and the law. Haviland received his PhD from Harvard in 1972.

His major research has been with speakers of Tzotzil (Mayan) in highland Chiapas, Mexico, and its neighbors, as well as on communities of speakers of (Paman) languages from the area north of Cooktown, in far north Queensland, Australia.

Professor Haviland's most recent book is Where Do Nouns Come From? (Benjamins, 2015), an edited collection of papers about the emergence of a nominal category in homesign, emerging, and established sign languages.  For information on other books and publications, and selected downloadable copies, please visit here.

For information and a current calendar of events for the Linguistic Anthropology Laboratory, please visit here.
Publications

Please click here for a review of John Haviland's 2009 creative film entitled, "Making Gambarr"