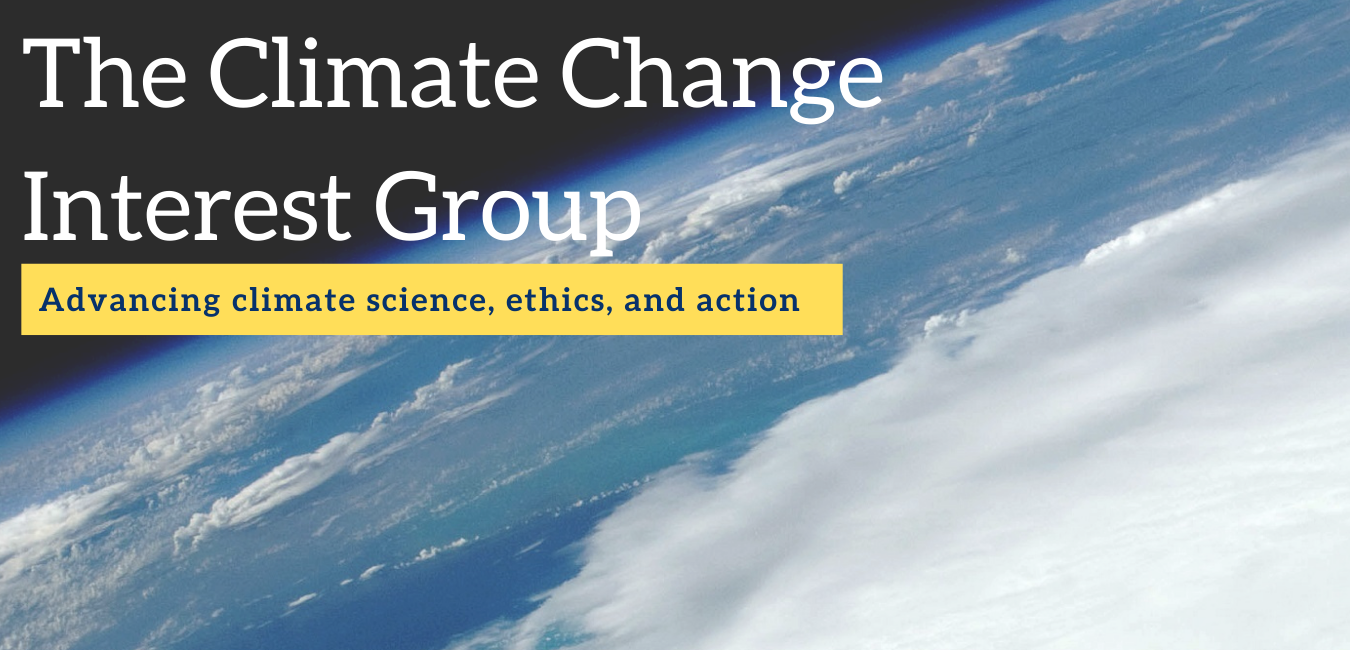 Shirley C. Strum is Professor of Anthropology and Director of the Uaso Ngiro Baboon Project (UNBP) in Kenya. She has spent 5 decades studying wild baboons and has pioneered new ideas about baboons, society, evolution, and conservation. Although the area that the baboons inhabit is still wild, it increasingly shows the impact of compression and settlement of Maasai pastoralists and their livestock. These new conditions have allowed an alien cactus species to invade the landscape providing UNBP a unique opportunity to study the invasion process including the first ecological evidence from before, during and after an invasion. She continues to combine basic research, including ecological monitoring, with community- based conservation to pioneer ways to create co-existence between people and "nature".

Strum's interest in baboon socioecology and adaptation now extends to the impact of the Anthropocene. Baboons illustrate how the social cannot be separated from the ecological and provide other insights about what it means to live in an Age of Humans. Strum uses data on changing environment to assess factors that influence baboon diet, condition, reproduction and sociality.

Professor Strum teaches Conservation and the Human Predicament, and Conservation and the Media: film lab, for the Anthropology Climate Change Solutions Major.
Jade d'Alpoim Guedes is an Associate Professor at the Department of Anthropology and Scripps Institution of Oceanography. Her work combines climate science, archaeobotany, computational modelling and agronomy to understand how humans in high altitude and marginal environments have adapted to and can adapt to climate change.  d'Alpoim Guedes' primary region of focus is Asia, where she has worked extensively in China, but also in Nepal, Thailand and Pakistan. Dr. d'Alpoim Guedes works closely with crop scientists to examine the potential of landraces of traditional crops such as millet, wheat, barley and buckwheat for modern agricultural systems. She grew up on a small organic farm in Portugal where she saved hundreds of local varieties seeds with her father. 

Understanding how humans have managed to maintain food security while dealing with climatic change is crucial in a rapidly changing world. However, human adaptive responses to periodic fluctuations in local environment over the long term are poorly understood. Even more crucial is understanding how humans responded to climatic change, not in the few optimal areas of the world, but rather in key marginal loci where the livelihoods of millions of smallholder farmers and pastoralists are at stake. Dr. D'Alpoim Guedes leads an international collaborative fieldwork project in the Jiuzhaigou National Park of the Eastern Tibetan Plateau. This project aims to understand how Tibetans overcame challenges of past climate and developed the resilient systems of farming and pastoralism we know in the region today. With its location in one of the most biodiverse regions on the planet, the Eastern Tibetan plateau contains important lessons for understanding that the deep past of human activity has played in maintaining biodiversity. Current work suggests that contrary to many current conservation narratives that views humans as harming biodiversity in the region, Tibetans have contributed to the maintenance of plant and animal biodiversity on the plateau through millennia of ecosystem entanglements. 

Dr. D'Alpoim Guedes teaches Feeding the World(ANAR 146) Environmental Archaeology (ANAR/SIO 166) and Paleoethnobotany (ANAR/SIO 576).

A video clip about her research.

A link to her website.
Thomas Evan Levy, Distinguished Professor, holds the Norma Kershaw Chair in the Archaeology of Ancient Israel and Neighboring Lands at the University of California, San Diego.  He is a member of the Department of Anthropology and co-director of the Scripps Center for Marine Archaeology (SCMA) and director of the Center for Cyber-Archaeology at the Qualcomm Institute.  In helping to launch SCMA, Levy has emphasized three approaches in his field work in Israel and Greece to explore climate and environmental change in the eastern Mediterranean: shallow marine geophysics, sediment core analyses, and underwater excavation.  Elected to the American Academy of Arts and Sciences, Levy is a Levantine field archaeologist with interests in the role of technology, especially early mining and metallurgy, on the evolution of societies, especially in eastern Mediterranean coastal zones.  Most recently, Levy's lab group focuses on paleoenvironmental change during the Neolithic periods off the Carmel coast in Israel.

Tom has published 16 books and several hundred scholarly articles in high impact journals, conference proceedings and more.  In 2018, Levy was awarded a doctor of philosophical sciences, honors causa at Charles University in the Czech Republic.  Springer academic press published his recent edited volumes - Heritage and Archaeology in the Digital Age: Acquisition, Curation, and Dissemination of Spatial Cultural Heritage Data (2017), and Cyber-Archaeology and Grand Narratives: Digital Technology and Deep-Time Perspectives on Culture Change in the Middle East (2018).

Most recently, the Koret Foundation (San Francisco) awarded SCMA, $1.3 million for a 3-year global scientific collaboration concerning deep-time climate and environmental change with the University of Haifa, for which Tom serves as PI.   To help jump-start SCMA, Levy is leading a trans-Mediterranean land and sea study of climate, environmental and deep-time culture change in Greece with Prof. George Papatheodorou and Prof. Maria Geraga, University of Patras, and in Israel with Prof. Assaf Yasur-Landau, Director, University of Haifa's Recanati Institute for Maritime Studies.  
Keolu Fox

, PhD (PI), Kānaka Maoli (Native Hawaiian) is an Assistant Professor at UC San Diego, affiliated with the Department of Anthropology, the Global Health Program, the Halıcıoğlu Data Science Institute, the Climate Action Lab, and the Indigenous Futures Lab. Dr. Fox co-founder of the UCSD Indigenous Futures Lab, a codesign laboratory centering on Indigenous guardianship, participatory science, and design to advance sustainable development goals. Dr. Fox has published numerous articles in the fields of human genetics, biomedicine, ancient genomics, and Indigenous data sovereignty, and is a recipient of grants from organizations including the NIH, the National Science Foundation (NSF), National Geographic, the American Association for Physical Anthropology, Emerson Collective, the Social Science Research Council and the Massachusetts Institute of Technology, SOLVE Initiative. Over the last decade Dr. Fox has become a world expert in building technological independence in Indigenous communities and has been recognized as a thought leader in the field of IDS by Indigenous community leaders and the National Congress for the American Indian, The Office of Hawaiian Affairs, theWorld Economic Forum, TED, National Geographic, IBM, the Chan Zuckerberg Initiative, 23andMe and more. Dr. Fox regularly teaches global health and CBPR courses and is passionate about training the next generation of Indigenous data scientists through grassroots initiatives like the Summer Internship for Indigenous peoples in Genomics.



Indigenous Futures Lab

: The Indigenous Futures Lab at the University of California, San Diego is an interdisciplinary lab centering participatory science and design research advancing sustainable development goals using designs co-created by biotechnology and Indigenous guardianship. We partner with Indigenous communities across the globe to co-facilitate incubator programs to prototype novel applications of Indigenous sustainability practices for mitigating the social, ecological, and spiritual dimensions of climate change. Through these initiatives, we strive to create a living repository and incubator for activating the revitalization, innovation, and communication of Indigenous cultural heritage for the 21st century. The Indigenous Futures Lab integrates biotechnology, design thinking, and Indigenous sustainability practices to activate and empower Indigenous leadership for the implementation of the UN Sustainable Development Goals. Our model hereby contrasts with the" helicopter" approach of traditional social and scientific research, dropping "experts" into a community to extract information from "subjects" or initiate environmental changes, and then depart without establishing any ongoing connection to the community. In countless instances this approach has led to the mistreatment of Indigenous peoples and the misuse of their private information and ecological responsibilities. This legacy of unethical scientific practice has understandably fostered mistrust of outside experts among Indigenous communities. The goal of our collective is threefold: 1) Create networks of scholars across social sciences, arts and humanities, and the hard sciences, 2) Convene global Indigenous scholars with local Indigenous communities in dialogue and collaboration, and 3) Convene action labs among scholars to design collaborative, interdisciplinary projects that forward Indigenous futures.
Steve Parish

is Professor of Anthropology, Human Development, and Global Health. He has conducted research in South Asia and in National Parks in the US. Since 2008, he has been involved in discussions at UCSD about climate justice, and about how to translate scientific knowledge into ethical action. As an undergraduate, he helped introduce organic farming into Oregon to help support sustainable agriculture and worked as a tree planter in the Cascade Mountains. He witnessed firsthand the consequences of the industrialization of forest ecosystems.





Work in Nepal's Kathmandu Valley and witnessing the impact of climate change on people's lives in the Himalaya led him to questions about the relationship of cultural values, practices, and ecological sustainability. Do the Hindu and Buddhist communities of Asia have lessons for the design of climate friendly and climate resilient cities? What role will religion have in combatting the climate crisis? How does climate affect people across the life span, from infancy to old age? How do communities across South Asia cope with climate chance? How will communities in California? He helped develop an online course at the University of California, Irvine, on climate change and disaster management. He has also done research and consulting on urban gardening and on reintroducing sustainable agriculture into National Parks. Ongoing research projects focusing on climate change in California, and he has been involved in a number of major efforts to promote climate education and climate action. He is a founding member of the Climate Action Lab at UCSD.





He teaches ANTH 110 The Climate Seminar and ANTH 115 Designing for Disasters, Emergencies, and Extreme Weather, among other courses, for the Climate Change and Human Solutions Major.
Nancy Postero is a socio-cultural anthropologist whose work has focused on the intersection of race, politics, and the environment. For the last twenty years, she has carried out research in Bolivia, where she has followed the efforts of indigenous people to gain sovereignty over their lands and resources.

Her first book, Now We Are Citizens (Stanford University Press, 2007) traced the neoliberal multicultural era, when indigenous groups began organizing and seeking recognition from the state. The multicultural reforms included important cultural recognitions like bilingual education, but also began significant political changes enabling indigenous people to participate in local development decisions. A critical site of reforms was territorial titling, which allowed indigenous federations to control their territories, reduce deforestation, and implement sustainable management programs. Her second monograph, The Indigenous State: Race, Politics, and Performance (UC Press 2017) traces the administration of Bolivia's first indigenous-led government. Ushered into power by a surge of "resource nationalism", Evo Morales was elected president in 2005, promising to overturn neoliberal policies, decolonize Bolivia's society and government, and return the benefits of Bolivia's national resource extraction to the people. Bolivia was the site of enormous international hope in the first years of Morales's government because he promised to implement a form of sustainable development called suma qhamaña or living well, based on indigenous values and relations with Mother Earth. In an era in which the global community is facing climate change and struggling to hold in check the increasing degradation of the planet, many look to indigenous peoples as essential contributors to the practical rethinking of human-nature relations. In practice, however, the state continued the extractivist development model of previous governments, privileging hydrocarbons, and more recently lithium exploitation. Postero's research on the inter-relations of cultural, economic and environmental politics in this case provides important evidence for the ways politics can be both inspirations for and obstacles to the reforms our world will need to beat back climate change.

Her recent research involves an international collaborative project with indigenous activists and scholars from Bolivia, Peru, Colombia, Norway, Sweden, and Spain, seeking to theorize the idea of "indigenous resource governance". The team works together to combine indigenous environmental knowledge and land use practices with Western science in order to support indigenous sovereignty as well as to learn how this form of combined knowledge might lead to climate change solutions.

Postero has brought her experience with environmental politics in Bolivia to bear on politics at the local level. This winter 2021, she is co-teaching (with Cody Petterson) an exciting new course, ANSC 134 Politics for Environmental Change, co-sponsored by the Division's Climate Action Lab. This course takes as its starting point the fact that addressing climate change is a political problem, not just a scientific one. Without collective will and action, it cannot be resolved. Thus we interview political actors across the spectrum – environmental activists, labor leaders, city councilors, state senators, lawyers, lobbyists, etc. – to learn how the politics of making change actually happens. Learning from the politicians making legislation to reduce carbon emissions in our state allows students to imagine themselves as climate warriors.
Isabel Rivera-Collazo is Assistant Professor on Biological, Ecological and Human Adaptations to Climate Change at the Department of Anthropology and Scripps Institution of Oceanography, and Directs the SIO Human Ecology Laboratory. Prof. Rivera-Collazo is native to Borikén (Puerto Rico). Her work combines earth sciences, archaeology and marine ecology to understand social vulnerability to climate and environmental change, in particular through food and habitat security in coastal and marine areas. Through geoarchaeology and archaeomalacology, Prof. Rivera-Collazo works to identify lessons from the past that are relevant to communities in the present. Her research project DUNAS, combines sand dune restoration, cultural heritage and climate change to stimulate community resilience.

Most recently Prof. Rivera-Collazo leads the California Heritage Climate Vulnerability Index research project together with the CA State Historic Preservation Office. This project seeks to understand the multiple definitions of site importance, and the interface between cultural significance, climate hazards threatening heritage, and prioritization of action to mitigate climate-related impacts. Rivera-Collazo works with the Borikua / Taino communities in Puerto Rico and the Tongva community of Catalina Island in California. Her work highlights the importance of building horizontal partnerships with indigenous communities through citizen science and communal archaeology. Her practice emphasizes collaboration to identify community-relevant research questions, where the recovery of past knowledge can help decolonize historical accounts and can contribute to answer questions and solve climate-related issues in the present.

She is a founding member of UCSD Climate Action Lab, and has been awarded the 2020 Climate Adaptation Leader Award and the 2020 UCSD Integrity Award. She teaches Archaeology of Climate Change (ANTH270) and Climate Change, Cultural Heritage and Vulnerability (ANTH109) among other courses for the Climate Change and Human Solutions Major.