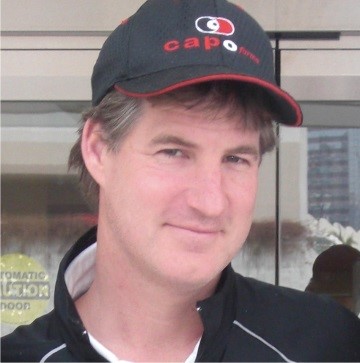 Office: SSB 294
Mail Code: 0532

Profile

David Pedersen is a historically-minded anthropologist with a joint degree in both disciplines (University of Michigan, 2004). His research focuses on the hemisphere of the Americas during the 20th century and up to the present. He contributes to interdisciplinary debates at the crossroads of anthropology and history, especially as they are concerned with the semiotic and material dimensions of capitalism, including its crisis tendencies discernable through the concept of value.   His recent book, American Value: Migrants, Money, and Meaning in El Salvador and the United States, (Chicago Studies in Practices of Meaning, University of Chicago Press, 2014) focuses on El Salvador and its relations with the United States as everyday life in both countries has been reshaped by transnational migration and remittance circulation.  Pedersen serves on the advisory board of UC San Diego's Center for Comparative Immigration Studies (CCIS) and is a faculty affiliate of the Ethnic Studies Program.  

Pedersen has begun a new research project that considers the relationship between US counterinsurgency wars in Southeast Asia, Central America, and the Middle East and transformations in the global monetary system from the 1960s to the present.  One nexus for this research is southern California where participants from all sides of these conflicts currently reside and take part in novel and far-reaching electronic money practices.  This research focuses on the human experience of doubt, the establishment of belief, and the formation of habit, all understood as combined neurological, cognitive, psychological, sociocultural, and historical processes. Pedersen participates in the Science Studies Program and is an affiliate of the Kavli Institute for Brain and Mind at UC San Diego.

Pedersen also serves as a co-principal investigator with colleagues at the Scripps Institute for Oceanography (SIO) on the research project, "Seafood Security for the 21st Century: Resilient Ecosystems, Economies, and Societies." This multi-year interdisciplinary effort focuses on the intersection of the social well-being of working-class migrant and refugee populations in San Diego and alterations in the coastal ecosystem due to climate change and eco-toxin accumulation. Pedersen is a participating faculty member in the new Program for Interdisciplinary Environmental Research at Scripps Institution of Oceanogrpahy and UC San Diego.